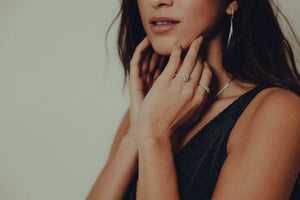 About Us
For over 40 years, Wonder Jewelers has been a trusted destination for customers worldwide looking to purchase high-quality, beautiful jewelry. Our experienced and knowledgeable team has helped countless customers find the perfect piece of jewelry to commemorate a special occasion or to add to their collection.
Whether you're looking for an engagement ring, anniversary earrings, or a tennis bracelet, we have an extensive selection to choose from at affordable prices. Our team of experts, each with a minimum of 10 years of experience in the industry, is dedicated to providing you with personalized attention and ensuring that you find exactly what you're looking for.
At Wonder Jewelers, we believe that customer satisfaction is paramount, and we go above and beyond to provide you with the resources and tools you need to make an informed decision. From detailed product descriptions and images to expert advice and guidance, we are here to help you every step of the way.
We take pride in our commitment to quality and excellence, and our customers can trust that every piece of jewelry they purchase from us is of the highest quality. With Wonder Jewelers, you can shop with confidence, knowing that you're getting the best value and the best service in the industry.